ramblings from the minds of children
The New Finder
blech:
The New Finder
posted on 2007/06/11 18:36
Apple appear to have decided that what the Finder needs is Cover Flow.
No, really.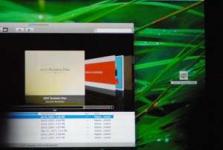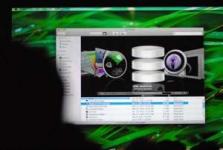 Yes, that is the Finder. Goodness knows if that means it's "fixed".
jerakeen:
Hey, at least it's Unified.
blech:
If it's as flaky at remembering state as iTunes 7 is, it's going to piss me off more than the 10.4 Finder.
Which in turn is more than the 10.3 Finder did.
Can we see a pattern here yet, boys and girls?
jerakeen:
You're just old. It's not spatial any more.
blech:
Spatial was good. The world is spatial.
jerakeen:
That's not just boring old cover flow, either. You can play movies and look at pdfs and all sorts of non-file-browsery things
blech:
You can play movies full screen, apparently. Hopefully this will kill the idiotic QuickTime Pro tax.
jerakeen:
oooh, no more cd-burning for bootcamp install. I likes.
having to burn a driver CD beforehand is just irritating.
blech:
We could have started a new entry.
jerakeen:
Meh.
blech:
You know, if Steve can do a whole bullet point on Dashboard, surely we can get a new entry ripping it for its UScentricity?
I mean, he just spent a minute outlining how you can find out movie times and buy tickets. Unfortunately my nearest "theater" is 3000 miles away.
Gee, thanks!
jerakeen:
that's a really old dilbert.
-trackback-
Bootcamp Elite Mission / Bootcamp Elite Mission
DISCLAIMER
We hate you all. Yes, especially you. Sod off and DIE